What Do I Do When Someone Dies?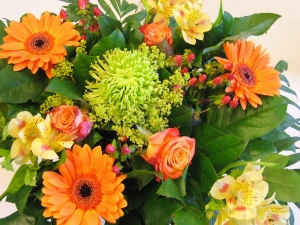 On the death of a loved one the sad duty of making funeral arrangements often falls to relatives or the closest friends. Few of us have ever organised a funeral before and it is a sad and anxious time. Steven Thomson & Son will ensure offer support, advice and guidance to ensure your wishes will be carried out with respect, care and attention to detail.

Death At Home
When a death occurs at home and it is necessary to inform the deceased's doctor who will issue a death certificate. You should also call a funeral director as early as possible, as they will be able to guide and assist you.
Death in Hospital/Care Home
When a loved one passes away in a hospital or care home the duty doctor will complete the death certificate. Normally the deceased will be removed to the mortuary at the hospital or care home. The family can arrange for a funeral director to call and remove the deceased to their facilities.
Unexpected Death
When someone dies suddenly and deceased's GP feels unable to issue a death certificate then the death will become a matter for the procurator fiscal. Usually the procurator fical will make arrangements for the person who has died to be taken to the mortuary. A post mortem examination may be required. Once the Fiscal is satisfied a death certificate will be issued.
Repatriation
A death occurring abroad will involve the Consul in that country. The travel insurance policy should cover the cost of repatriation. Please contact us as soon as possible for guidance and information.
Registering a Death
A death must be registered within 8 days. Although you can contact us before the death certificate is issued it is important to register the death as soon as possible and provide the following:
the medical certificate of cause of death (Form 11) completed and issued by the doctor,
the deceased's birth certificate, also the marriage certificate (if applicable),
the deceased's medical card (if available).
If these documents are unavailable, please contact the registrar who will advise.
Lossiemouth Funeral Directors Moray Undertaker Steven Thomson & Son